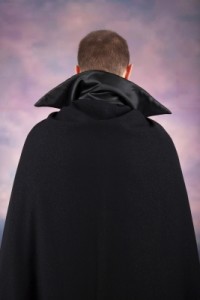 This post will be short.  So I basically went in to get my blood work done today.  After walking a mile to the clinic and have had fasted since 9pm the night before, I walked in, checked into the computer once again and then sat in the waiting room.
After a few moments it beeped my name and I went to see the nurse that I was assigned too.  She was rather nice and was quick.  No pain at all.  First time she hit the vein and voila!
Now I have to wait 5 working days to get my results…so far so good.
Update November 5th: Got my blood work back and everything is fine and dandy…well according to the administrative person who told me this over the phone.  Yes folks, I called to get my blood work results instead of going in to see the Dr and going over them like we do in the states usually.  I called the clinic and the admin assistant looked up my results and gave them to me.  I asked her if I should make another appointment to talk to the Dr. about the results and she says "nope, you're fine.  No need to"…
I hate this NHS system.  It's so bad…unless you're really sick or dying I've heard.  Ho Hum…
Until next time…
Image courtesy of [Anusorn P nachol] / FreeDigitalPhotos.net